Okay, But What Is a Gaming Pop-Up?
It means The Rook Room doesn't have a space of its own, so we bring all of our fun to our amazing venue partners all around central Iowa and the Des Moines metro. Breweries, coffee shops, restaurants, cafes, schools, libraries, storefronts – we'll pop up just about anywhere!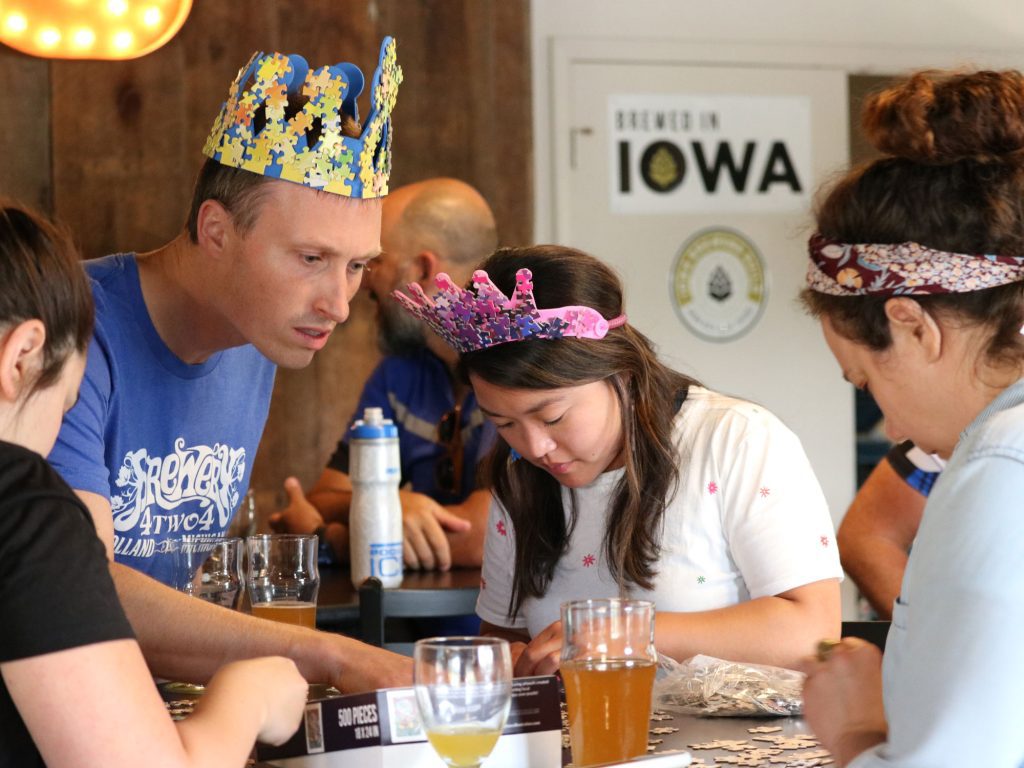 And when we say fun, we mean it. From board games to puzzles and everything in between, we have something for everyone. Here are just a few of our most popular options:
Puzzlepalooza Jigsaw Puzzle Competitions
Open Play Board Game Nights
Learn to Slay Dungeons & Dragons Classes
Cribbage, Euchre, and UNO Tournaments
Catan National Qualifier Tournaments
Open Slay D&D One-Shot Adventures
Rook Room Custom Mystery Adventures & Murder Mysteries
Much, Much More!
While there are other places where you could play games, what makes The Rook Room special is our mission to provide a uniquely memorable experience through a variety of one-of-a-kind touches you won't find anywhere else.
So make plans to join us soon and let's play!