The Rook Room co-founder and co-owner Annelise Tarnowski has been named a finalist for the annual Flourish Fund. Flourish organizers announced this year's three finalists earlier this week naming Annelise and two other women business owners.
Flourish is a Des Moines-based organization and partnership between Love Local and FuseDSM that aims to support local women and gender-non-conforming business owners in building their businesses. According to the Love Local website, it was created in 2018 to "[open] up a space once a year to hear about the incredible vision and dreams these women had and let our community fund their next step."
Each year, three business owners are selected from a pool of applicants as finalists by a review committee. Annelise was selected as part of the 2023 finalists representing The Rook Room and its upcoming project, called Solo, which aims to help with the ongoing loneliness epidemic.
"The loneliness epidemic has been an issue facing all types of people for years, even before the pandemic," said Annelise. "With The Rook Room being so centered on creating community and bringing people together, we recently came up with a new project we're calling Solo to help bring people together and tackle the ongoing problem of feeling alone and unsupported."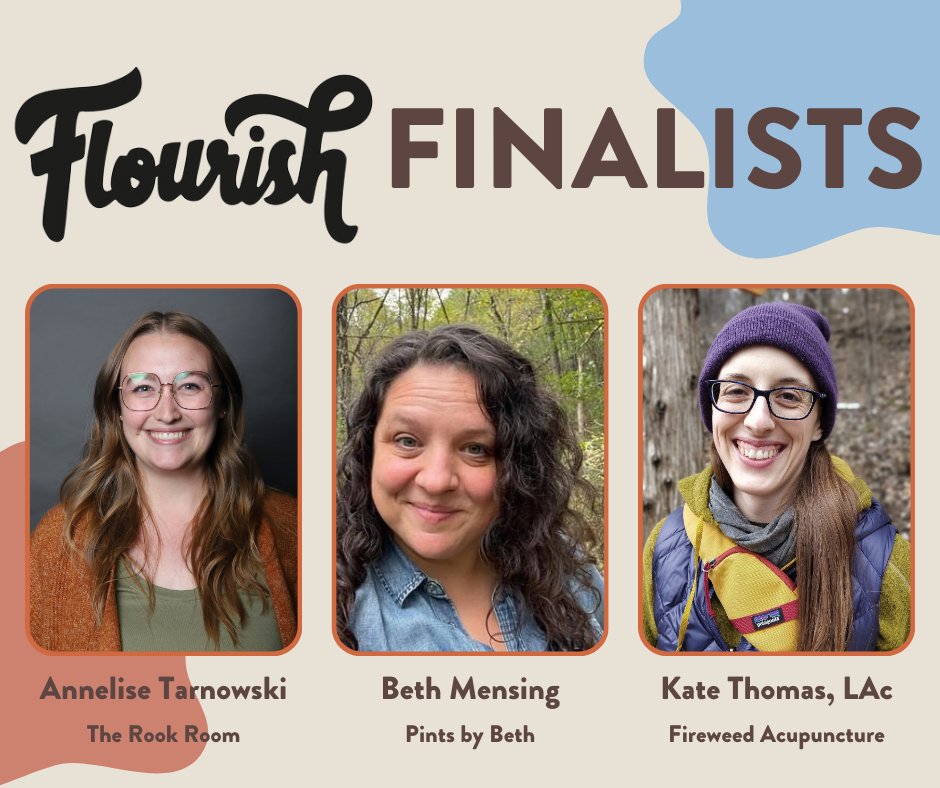 Other finalists for this year's Flourish Fund include Beth Mensing, owner of Pints by Beth, and Kate Thomas, owner of Fireweed Acupuncture.
"I'm so excited for this year's finalist group," said Annelise. "Beth is already a wonderful friend who is doing some really great work with her business and in the community. And I can't wait to meet Kate and learn more about her and her business."
Each finalist will pitch their business or projects at the upcoming Flourish Fund event on September 26th at Willow on Grand. The event will also serve to choose this year's winner with each attendee getting to vote for one of the finalists. Attending the event is the only way to cast a vote. The winner will receive the majority of the money from ticket sales.
"I'd love for everyone to come and support not just me, but all the women and gender-non-conforming business owners in central Iowa," said Annelise. "This is really just about cool people doing some cool things in our community. We should all be celebrating that work."
Along with her work at The Rook Room, Annelise also works full-time in fundraising at Iowa Public Radio and is very involved in the greater Des Moines community as a member of the Drake Neighborhood Association and as an active Drake University alum.
To learn more about how you can support Annelise, The Rook Room, and the Flourish Fund, visit The Rook Room Flourish Fund Support page.
Tickets to the September 26th Flourish Fund event can be purchased here. Tickets are $30 per person and include light bites. Drinks are also available for purchase at the event.