February 2020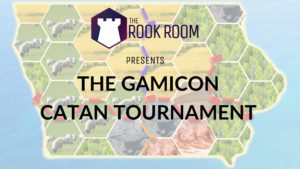 Do you love Catan? Get ready to build, settle and trade (or steal) your way to victory as The Rook Room hosts the Gamicon Catan Tournament!
Discover The Details
March 2020
Our sold-out series continues with a brand new Puzzlepalooza event coming at you Thursday, March 5th. Same rules. New puzzle. Same great fun!
Discover The Details
This isn't your grandmother's puzzle time. Join The Rook Room for competitive jigsaw puzzling at 515 Brewing on March 26th. Great prizes and beer specials!
Discover The Details