For fans of the uber-popular video game Minecraft (and considering it's the best selling video game of all time, there's a lot of them), we have some good news! Minecraft developer Mojang announced at Minecon 2019 this weekend that it partnered with board game developer Ravensburger to create Minecraft: Builders & Biomes.
According to the announcement, "you'll explore the Overworld, collect weapons, fight mobs, and build structures out of resources mined from a block of 64 cubes."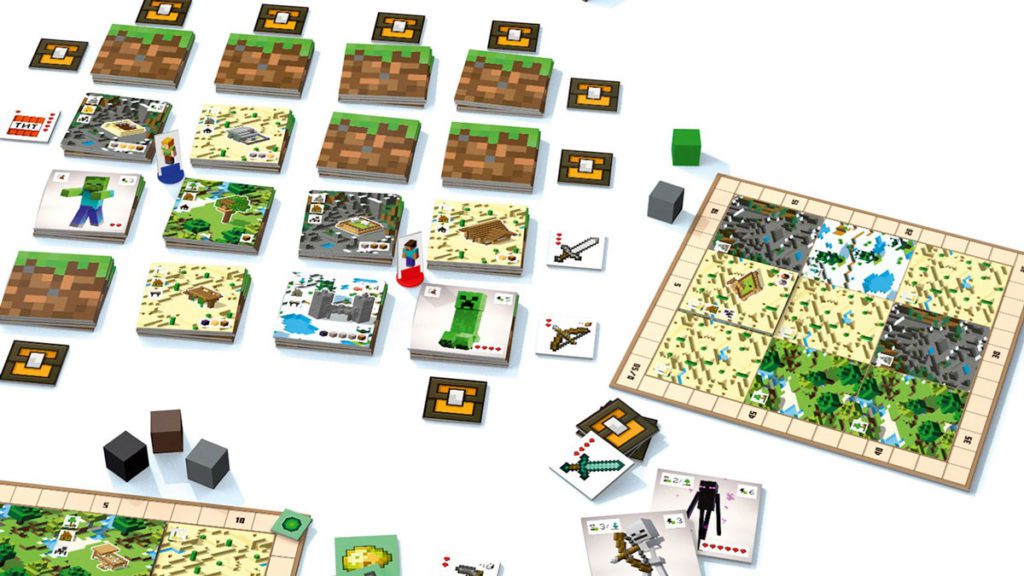 Ok. But how do you win? The announcement goes on to say, "Only the cleverest and most daring crafters have a chance to earn the most points and win the game!"
The announcement also came with a teaser video that sheds a little more (torch) light on the situation. Check it out:
Considering Ravensburger, creator of Villainous and Horrified, is behind the digital-to-tabletop transition, we're excited to play!
So when can you get your hands on a copy? Those living in Europe can snag the game as early as tomorrow, October 1st. For those of us in the United States, we'll have to wait until November 15th. But preorders are available now at Minecraft Shop and Amazon for $39.99.