Great news for horror game fans. The classic horror film The Shining is coming to a tabletop near you in the form of a brand new board game.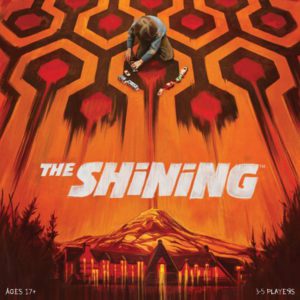 Even better news: this latest iteration (another game based on the movie already exists) is being crafted by the same team that brought us a number of recent, extremely popular, and well-received games including Horrified, Villainous, and Jaws, Prospero Hall.
According to TechRaptor, 3-5 players will explore the Overlook Hotel while trying to thwart the traitor in their midst trying to keep them there forever.
It sounds very much like the gameplay mechanics of Betrayal at House on the Hill to us. But considering that's one of our personal favorites, we're excited to see what The Shining holds.
There's currently no release date announced, but we'll be eagerly awaiting more details!